Humans of Kuala Lumpur (HOKL) photographs the people of KL, documenting the transformation, changes and diversity of our people with portraits that present a personal glimpse of the humans living in KL photo by photo.
We personally believe that everyone – no matter how poor, rich, black, white, yellow, tall, short, beautiful or ugly you are, there is always a story to be told.
HOKL has transformed from being a story telling narrative into a social advocacy platform, recognizing its potential to influence, empower and educate Malaysians on important issues.
The trend first started with Brandon Stanton of Humans of New York, and freelance photographer/photojournalist Mushamir Mustafa started Humans of Kuala Lumpur in 2012.
We are now a formidable and diverse team of 22 unique storytellers in the photography and videography medium, led by a leadership team of experienced individuals of different backgrounds and industries – whose mission is to change, influence, inspire, educate and create change amongst Malaysians – through what we do best, telling stories that touch people's hearts.
Muhammad Mushamir Bin Mustafa
Founder/CEO, Master Storyteller
Mushamir believes in changing the world through stories. He can't decide what to write here, so here's a link to his personal website ExploringStoryteller instead!
Yasmin Mortaza
Chief Operating Officer, Operations Manager
Yasmin is a recent Law graduate from Queen Mary University of London and is currently completing her Apprenticeship at Digi Telecommunications.
Yasmin enjoys the company of her 3 cats, ballet and volunteering in her spare time. With HOKL, she wants to keep inspiring others through everyday stories.
Samantha Siow
Head of Storytellers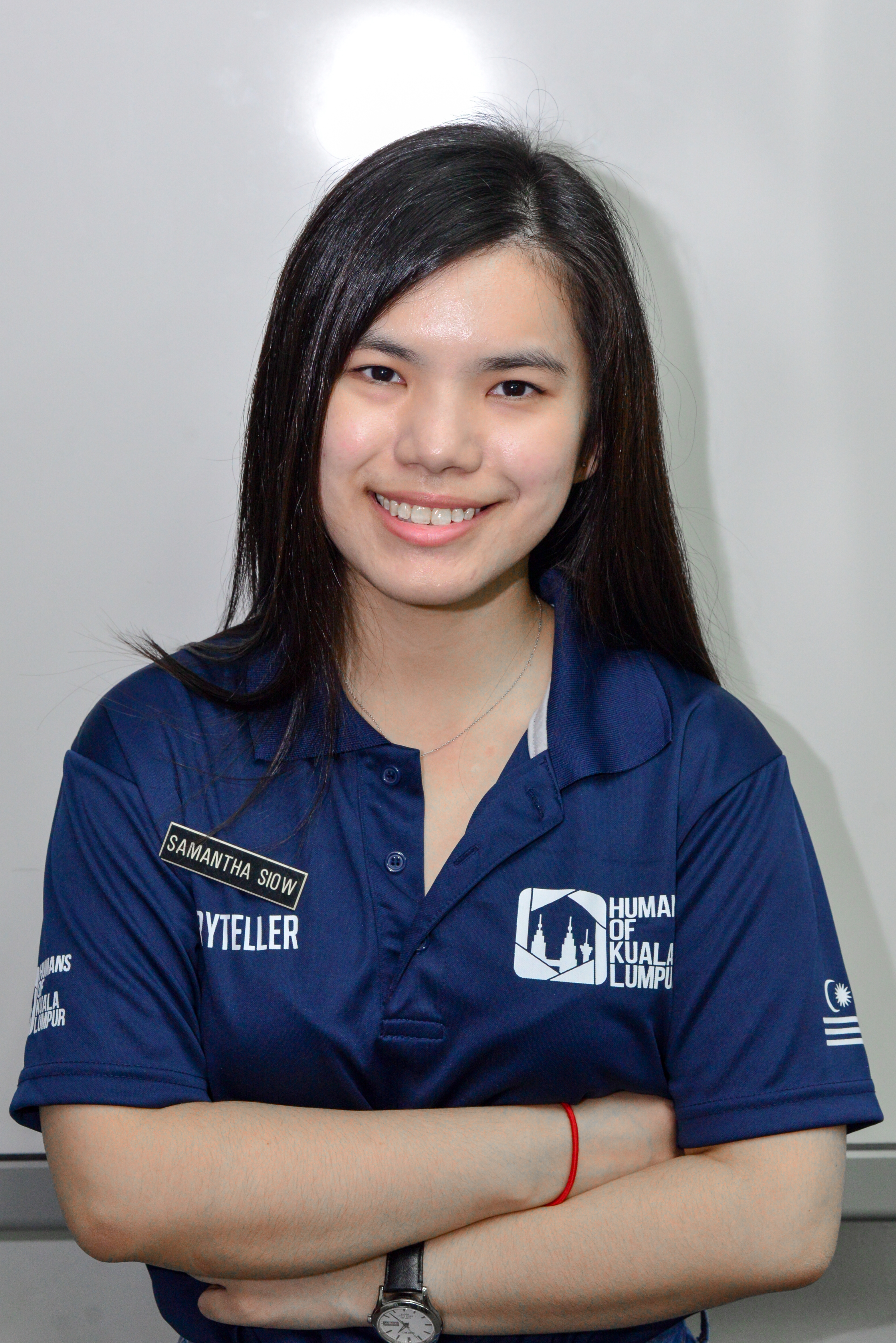 Being a legally trained person, Samantha believes in advancing the rule of law through storytelling. She is passionate about issues on fundamental humans rights such as statelessness, refugees and migrant workers. At Humans of KL, she hopes to empower people and create awareness on social issues.
Chan Mei Xuan (Maxy)
Project Manager (Mental Health)
Maxy was born in Kuala Lumpur and studied Bachelor of Classical Music (Hons.) at UCSI University. She became the first Malaysian to win the prestigious 2013 and 2014 Asia Piano Competition in Taiwan and South Korea respectively. She had also obtained her ATCL (2010), LTCL (2012), and FTCL (2014) diplomas in piano performance from Trinity College, London. She has been actively performing in various concerts, shows, and recitals such as 10th Penang Island Jazz Festival, 11th Johor Bahru Arts Festival, 22nd Kota Kinabalu Music Festival, 41st Klang Music Festival, 3rd Euroasia Youth Music Festival, and many others. She was invited as one of the speakers for the Theme: Synchronization titled "Get Your Life in Sync" at TEDxUCSIUniversity in 2017. She had organized and performed a piano solo fundraising recital for UNICEF Malaysia titled TOMORROW at Bentley Music Academy in 2017 and presented a lecture recital at UCSI Piano Pedagogy Conference 2017 on Performance Perspectives on Ng Chong Lim's A Distant Voice of the Rain Forest: Musical Elements, Preparation Guidelines, and Interpretations at UCSI University.
At Humans of Kuala Lumpur, Maxy hopes to increase awareness of Mental Health in society.
Muhammad Aiman Bin Mustafa
Website Manager, Project Executive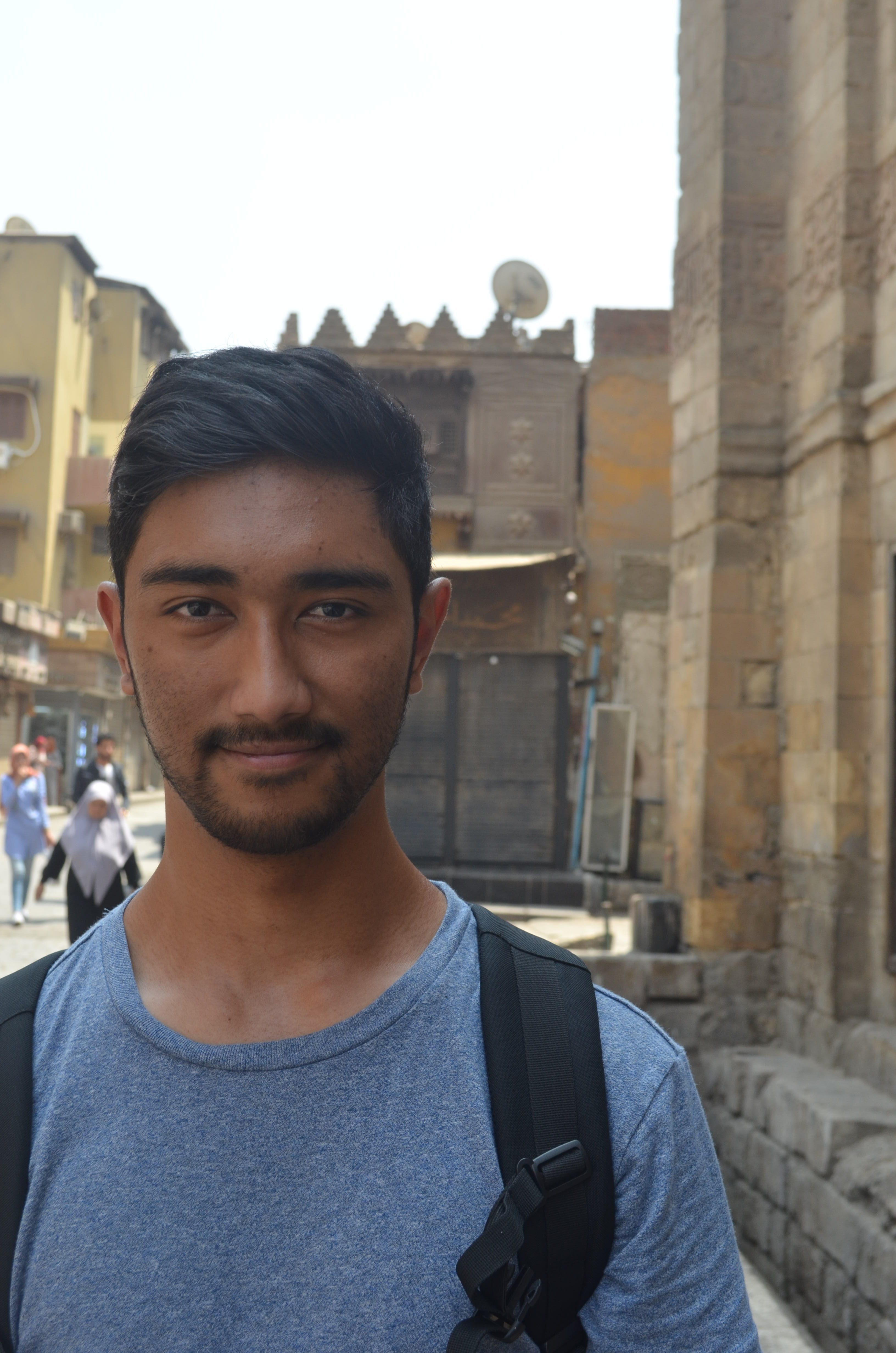 Aiman is a graduate of Medical Imaging from Mahsa, a humanitarian at heart. He wants to be helpful to people and is an animal lover and sports enthusiast.
Being the website manager, Aiman is a cog in HOKL to bridge inspiring stories with the community.
Khairul Ridhwan
Designer
Khairul Ridhwan is passionate about exploring and supporting social movements with a good cause, especially those that aim to make the world a better place to live. His passion is in the arts, which has lead him to become a graphic designer. Being a graphic designer at Humans of KL are is one of the many ways he contributes back to society
and inpsire the whole nation.