Having spent the last few months traveling throughout Sudan, Mushamir who is a TEDx Speaker and had counselled to the Malaysian Prime Minister on improving the Arts and Culture scene in Malaysia, presents the 'Faces Of Sudan' exhibition hoping to showcase what he sees as representing Sudan's heritage and uniqueness.
With the support of the Malaysian Embassy and the Malaysian ambassador, the exhibition is also accompanied by a photography workshop to be given to selected university students from the Sudan University of Science and Technology in conjunction with the week-long exhibit, in hopes of imparting knowledge on young Sudanese in the art of photography and story telling.
Featuring nearly 220 photographs, do not miss this one week exhibition! 
Photostory by Mushamir Mustafa
Do you have a story? Let us know here: https://forms.gle/ht4HsvbxgSgcKS5h8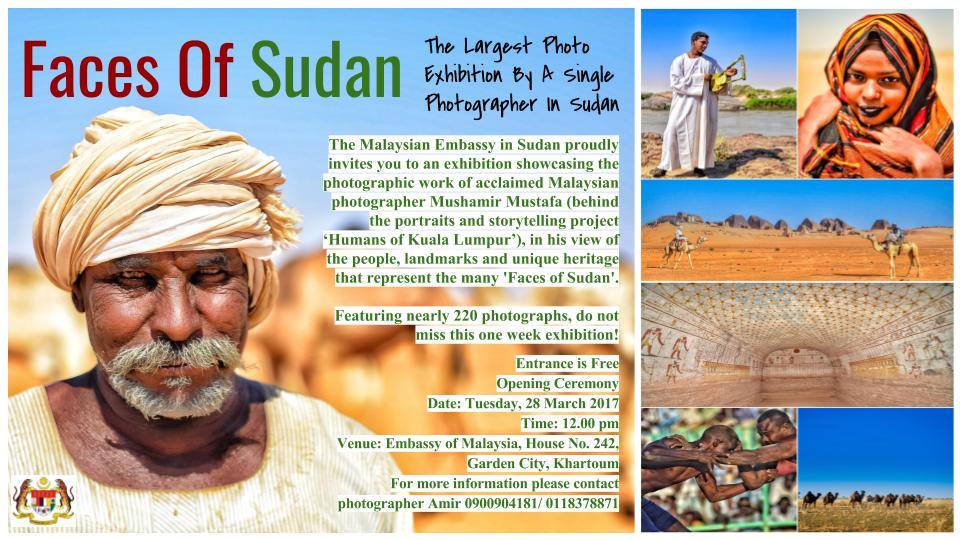 (This post was first published on March 28th 2017)