(Part 2/2) "Lets say you are taking care of a stroke patient – up to a time you will feel start to feel stress, have temper, start to get angry and shout and without realizing what you are doing is giving stroke patients feel kecik hati (upset). Because with stroke medically we have the National Association of Stroke – that one they have covered. But on the psychological part no one has ever told a story on it. Stroke patients go through psychological problems, as well as the caretaker, that they have to be aware of. And taking care of stroke patients is not cheap.
"You should know about your stress level. If someone is stressed, you cannot reach the level of stress that makes your brain go haywire. It could be things, it could be people. Also heart disease and high blood pressure, you have to control it. Psychologically, you have lesser patience, you just feel like getting angry all the time, and the way you look at things is very thinly. You should just let things go, especially if you have stroke. And it goes to the caretaker as well, they have to be calm and come to their common sense as well.
"I hope that I can be independent when it comes to certain things, that involves my daily life. I just want to be independent. Like now I need someone to send me to the toilet. That's one of my wish, to do it on my own".
Photostory by Mushamir Mustafa
Do you have a story? Let us know here: https://forms.gle/ht4HsvbxgSgcKS5h8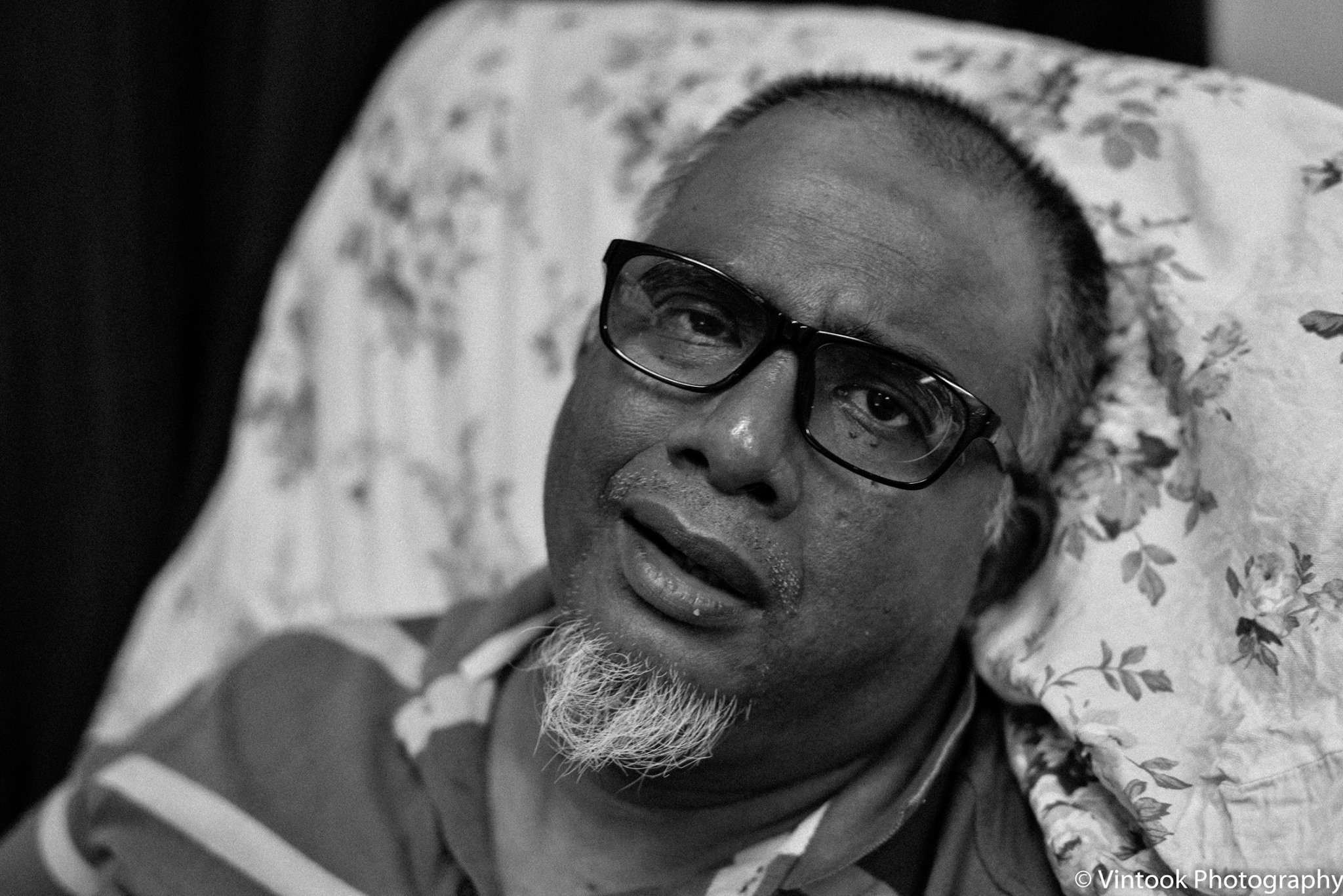 (This post was first published on May 18th 2016)