11 years ago, he lost his left leg in a motorcycle accident.
Yet, brother Shuaib still sells Ramli burger beside the train station with his motorcycle-turned-kitchenette.
I asked him, "And you're still not afraid of riding?", to which he replied "That's life, and the risk, of riding a bike. And we just have to move on".
I order a beef burger with cheese, and tells him I'm still taking my motorcycle driving lessons. He continues, "You know, my other friends and me (who are disabled), even with our predicaments we still ride on with our bikes – we are not scared for something that can and most usually happens".
"Even if we drive safely, it could be another careless car driver who hits us".
Shuaib sells burgers late night until the trains stop running, and then moves to another part of the city to cater to hungry people right till 5 in the morning. By this time I finish my burger, I thank him, and he wishes me for the best in my driving examinations.
Photostory by Mushamir Mustafa
Do you have a story? Let us know here: https://forms.gle/ht4HsvbxgSgcKS5h8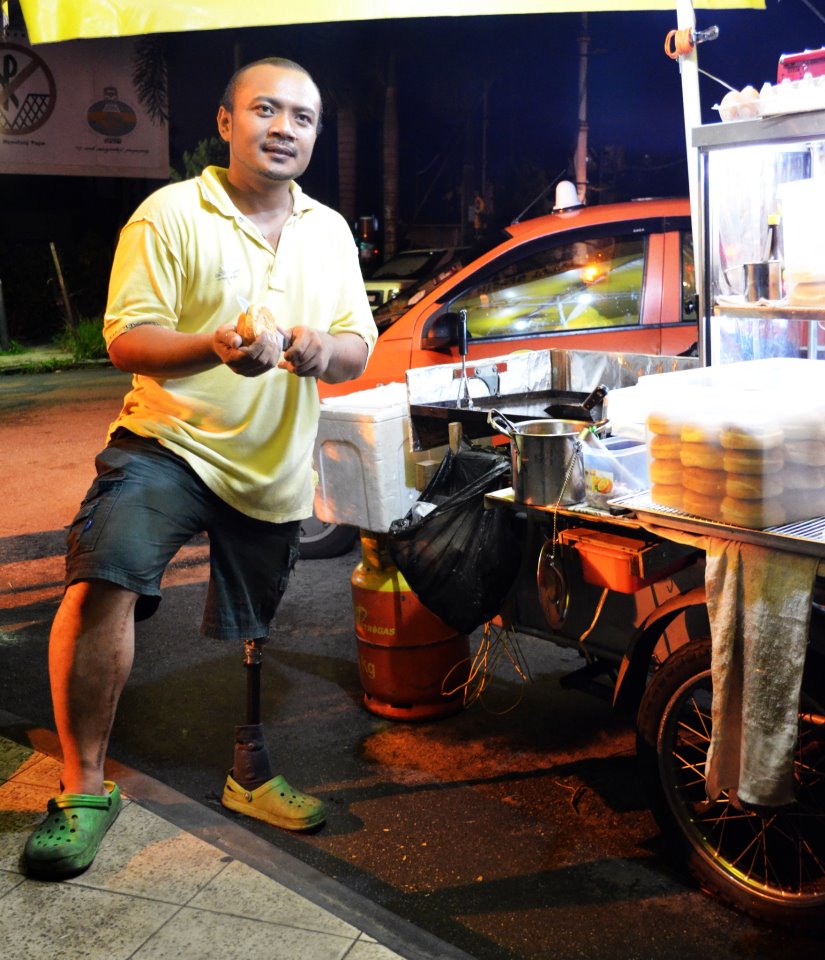 (This post was first published on December 31th 2012)