"Rukun pertama: Makhluk berkaki dua: musuh haiawan belaka.
Rukun kedua: Makhluk berkaki ampat: sudara dan sohabat.
Rukun ketiga: Semua haiawan: dilarang berpakaian.
Rukun keampat: Semua haiawan: dilarang tidur atas katil.
Rukun kelima: Semua haiawan: dilarang minum arak.
Rukun keanam: Semua haiawan: dilarang bunuh haiawan lain.
Rukun Ketujuh: Semua haiawan: sama cita, sama rasa, sama rata.
Ini lah Tujuh Prinsip Rukun Haiawanisme! Undang-undang Perlembagaan Ladang Haiawan."
– H̶u̶m̶a̶n̶s̶ Haiawan of Kuala Lumpur
Photostory by Mushamir Mustafa
Do you have a story? Let us know here: https://forms.gle/ht4HsvbxgSgcKS5h8
KANDANG adalah sebuah adaptasi novela George Orwell yang berjudul 'Animal Farm' ke dalam Bahasa Malaysia serta konteks budaya kepimpinan tempatan.
Adaptasi ini mengikuti jejak langkah sekumpulan haiwan ternakan di Ladang Jones yang berjaya mengusir keluar tuan ladang manusianya dan meraih kemerdekaan. Namun, janji manis kebebasan dan kemakmuran terbukti janji kosong apabila mereka sendiri terjebak dengan pengkhianatan idealisme dalam bentuk korupsi dan kezaliman.
Dapatkan tiket anda di sini https://proticket.com.my/klpac-kandang/ !
______________________________________________
KANDANG is a Bahasa Malaysia play/theatre (with subtitles) of George Orwell's novel 'Animal Farm', about a group of farm animals who fight off their human master, and tries to create a place where all animals are equal, free, and happy. KANDANG is set to open its curtains on 25 April and will end its run on 28 April in klpac's Pentas. Get your tickets here https://proticket.com.my/klpac-kandang/ !
If you want to know more about Kandang and other klpac's upcoming shows, follow @klpac on facebook and stay-up-to-date.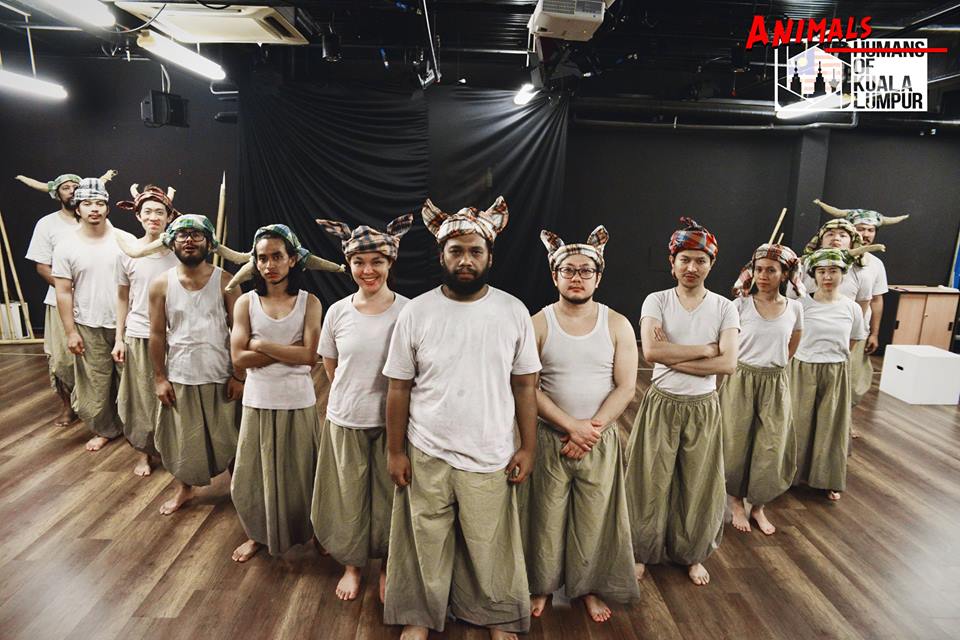 (This post was first published on April 16th 2019)