"I never thought of joining the army when I was a kid, it was my father who actually pushed me.
Also, my grandfather was in the army, he was an army ranger. I'm currently a cadet, although I'm not so sure which army branch I will be joining, but if I get picked to join the ranger, then ranger je lah.
There was this one time I spent one month in a training camp at Port Dickson, and that was one of the most challenging moments for me. The training camp was in a jungle, we did survival training and military studies. It wasn't easy and I faced difficulties. At that point of time, I missed my parents and my hometown Sandakan but I just never thought of giving up.
Even so, after I graduate, I will be serving here in Semenanjung for at least 5-6 years before I have the opportunity to go back to Sabah and to serve there".
Photostory by Samantha Siow
Edited by Mushamir Mustafa
Do you have a story? Let us know here: https://forms.gle/ht4HsvbxgSgcKS5h8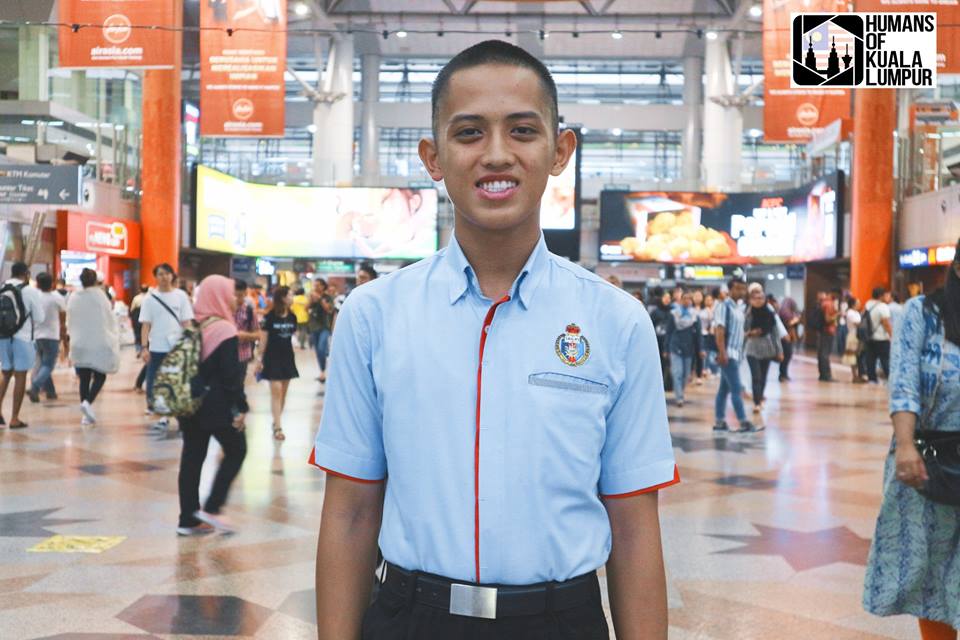 (This post was first published on April 17th 2019)